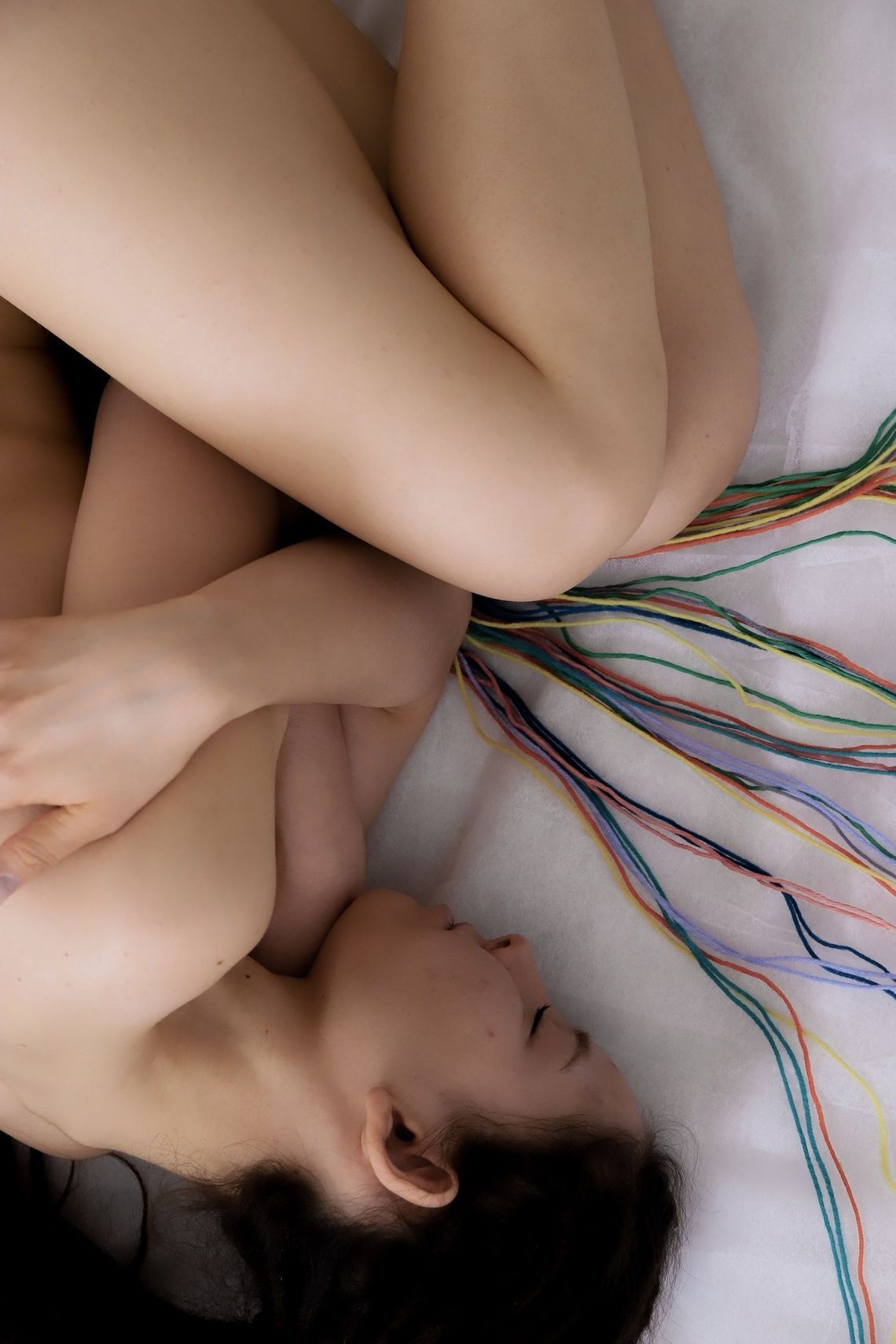 A New Beginning
In this captivating photo, a young woman lies on a white material, surrounded by threads of different colors that resemble vasculars, creating a sense of new life and rebirth. The image evokes the experience of childbirth, and the sense of wonder and awe that comes with the arrival of a new life.
This photo is a tribute to the transformative power of birth and new beginnings, and a celebration of the beauty and wonder of life. As a testament to the beauty and complexity of the human form, this photo is sure to captivate and inspire all who see it.
Photo was taken in March 2021 @ Astana, Kazakhstan.