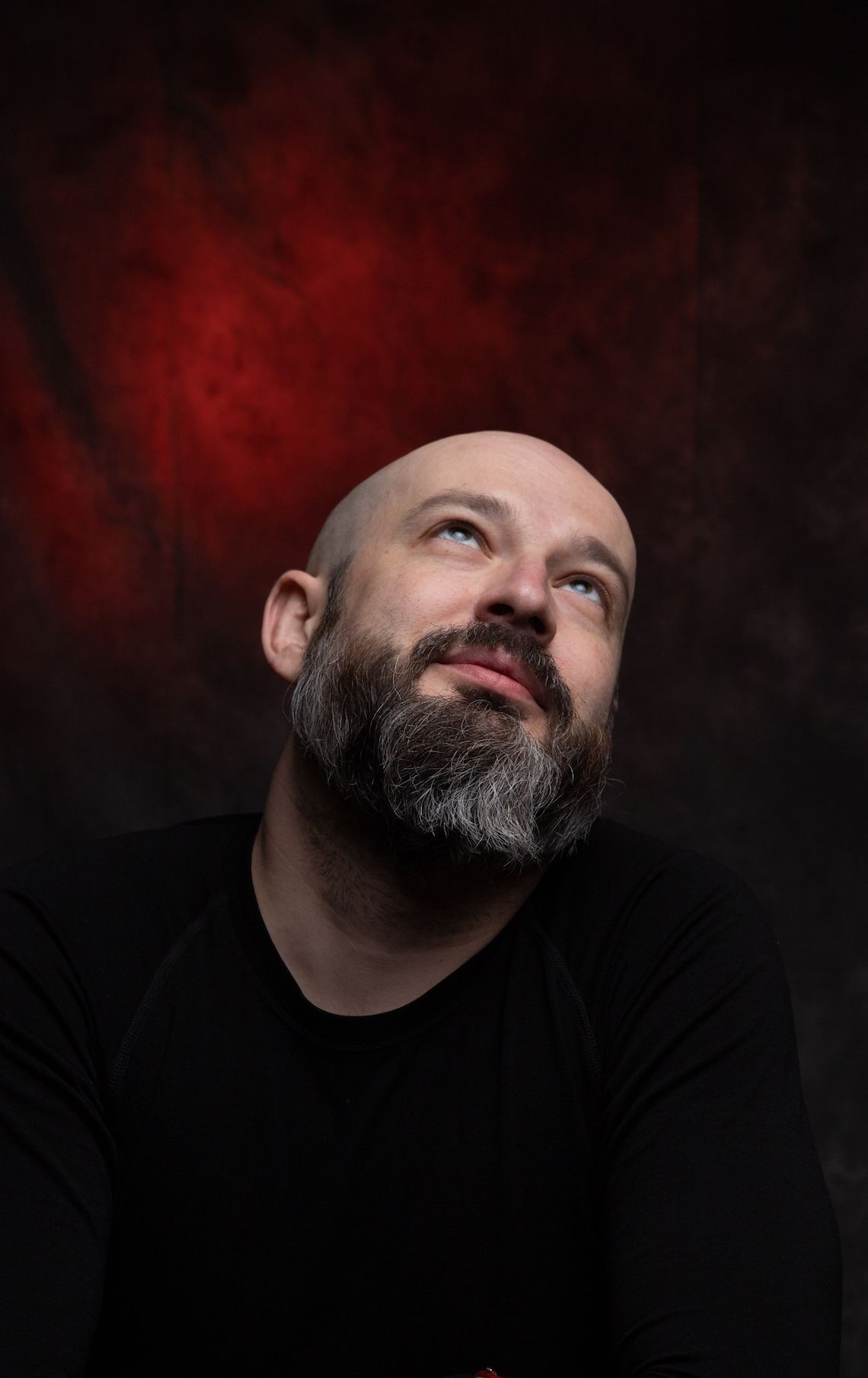 Black and Red Portrait of a Thoughtful Man
In the photo, a bearded man is seen looking upwards with a dreamy expression on his face. He is dressed in all black and is set against a background that is predominantly black and red. The lighting in the photo is dim, and the man is illuminated by a soft, warm light that highlights the contours of his face and beard.
Photo was taken in May, 2021 @ Astana, Kazakhstan.