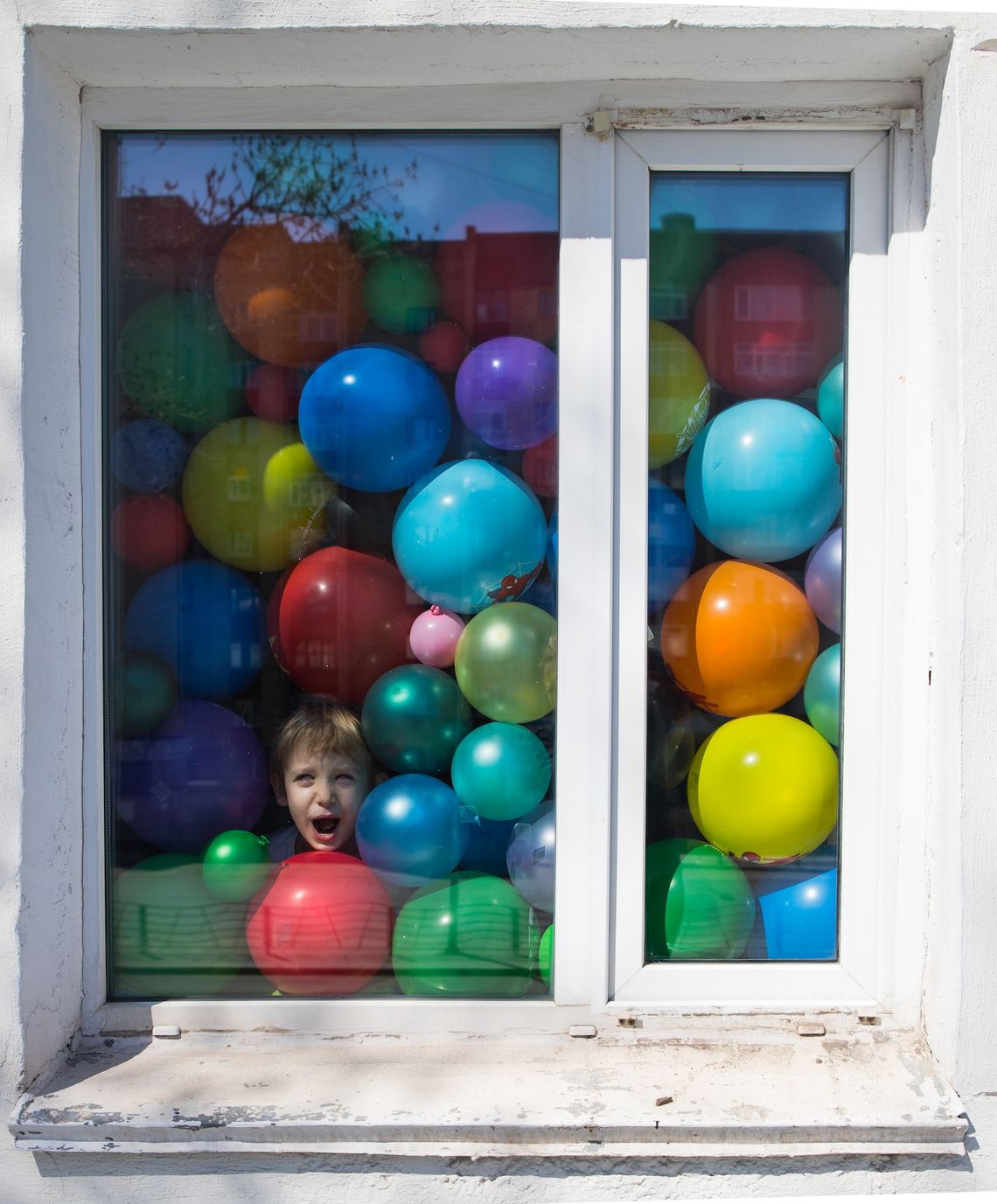 The Colors of Childhood
In this striking photograph taken for Igor Novikov's project "Photoville", an old window is transformed into a colorful portal to a child's imagination. The window is filled with vibrant balloons, with a laughing child's face peeking through, creating a sense of joy, playfulness, and wonder.
Photo was taken in April 2020 @ Astana, Kazakhstan.